Simple Listing Instructions
1. Enter your name and email

2. Your inbox will have a link to the registration and listing page.

3. Create your Listing. That's it!

List your wedding dress FREE for 45 days. You may cancel at ANY TIME, including during the 45 day FREE period, and you will owe nothing. To prove we are serious, you don't even provide your credit card iformation when you list with WeddingDressMarket.com.

If you choose to continure your listing beyond the FREE 45 day period, just let us know, our rate is only $14.49/month.

Yes, your 45 day listing is FREE!
Testimonials

I had tried everything! Ebay, Craigslist, even tacking photos on boards at local Starbucks locations! I couldn't seem to get any buyers for my stunning dress. It had been a huge investment in my wedding dress and now that I was happily married, we could use some of that money back. I was browsing Google and found WeddingDressMarket.com It looked promissing - then I saw that you could list your dress for free! I figured it was worth a shot.
The listing is so detailed and it allowed me to add so many photos, my dress was really featured nicely on the site. All it took was 2 weeks! The happy lady is in Michigan and my dress is her dream dress. I'm so happy that I get to recycle my dress and make some cash back too!
Mary G.
******

I came across this website while trying to sell my wedding dress. Unfortunately, I never wore my wedding dress and I paid a small fortune for it. I am happy to know there are sites like WeddingDressMareket.com that allows the sale of wedding dresses; both new and used. I'm glad someone was able to benefit from my beautiful dress and that I was able to help make someone else's wedding day much better. I think this site is a great site for allowing those dreams to come true.
Angie B.
******

I listed my gently-used bridesmaid's gown last weekend on WeddingDressMarket.com in hopes of selling it quickly. I had paid $145 for it just a few weeks ago at David's Bridal, and I was worried I would have trouble selling it because it was a unique color (Royal Blue!). The listing process itself was super easy. It took me less than 5 minutes to set up my account, list my dress, and add some great photos to my ad. I quickly began receiving emails from ladies who had viewed my ad and I sold my dress within a few days at my full asking price of $85.

I am very impressed and totally thrilled with the convienience of this website. It is easy to use, extremely effective and hands-down the best way to sell used bridal wear. I will definitely use this WeddingDressMarket.com again and I also plan to tell all of my friends about my experience!

Thanks,

Carrie Bohannon
******

I had two bridesmaids that were unable to make my wedding at the last minute. I had already purchased their dresses and was disappointed that they couldn't make it mainly because I couldn't return the dresses. I decided to get online and look up ways to sell the dresses and attempt to make something off of them. Someone recommended weddingdressmarket.com to me. At first I was hesitant but I read through the reviews and got comfortable and decided to try it out!

It was soooo easy to join. I filled out the required information within 5 minutes and before I knew it, my posting was up! It was soooooo easy to use and I could look at what others wanted. That helped me see whether or not someone was looking for the dresses I had! It was so user-friendly and I felt better knowing I wasn't stuck with 2 dresses I could do nothing with! I'm now on a quest to sell other bridesmaids dresses I have in my closet! I love it! What a great idea for a site!

Obiageli "Oby" O.
Tarrytown, NY
******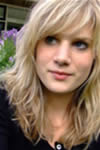 WDM, I want to thank you for helping me list my wedding dress. The listing was simple, fast and interest started coming in the first week. It only took a few days before the certified check arrived in the mail. I looked at other listing services, including eBay, but decided to give Wedding Dress Market a try. I just wanted to say THANK YOU for your help.
Karen L.
Boston, MA
******

As a young girl, I had a certain vision of what my wedding dress should look like. Well, that changed quite a bit when I got engaged, LOL. After extensive shopping, I found a Romona Keveza dress that blew me away. I dreamed of never selling it. Then reality set in. I would never wear it again, and my daughter(s) would probably never wear it.
When my husband and I were transferred to Phoenix, I placed an ad on Wedding Dress Market to save the packing and shipping for the move. I was pleased to get most of my original investment back! The $1,800 I received for the dress was never expected, and I sold it within the first month. Once in Phoenix, I turned that dress $ into a new LG side-by-side refrigerator!
Brook J
Phoenix, AZ

******

I just returned from my local FedEx/Kinko's. I shipped my wedding dress after receiving $350.00 for my dress from PayPal. I had originally listed it on eBay with a $300 reserve, but never got any bids. On Wedding Dress Market I got my asking price within a few days. You are THE BEST.
Samantha "Sam" L.
Franklin, TN
Send us feedback
here
. We'd love to hear from you.